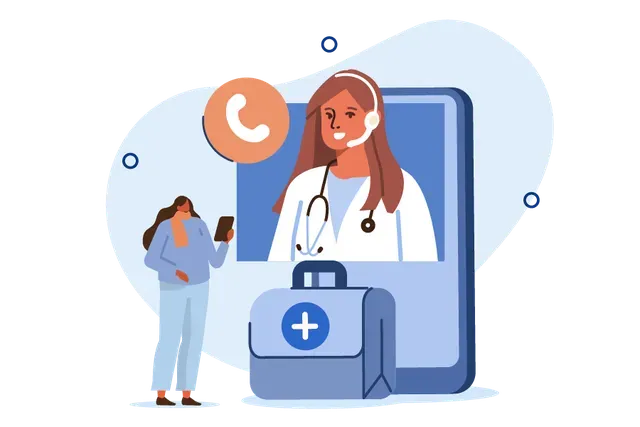 Telemedicine services offered in Las Vegas, NV
Coupled with the care you already get in person, telemedicine makes a positive difference in your health care accessibility and ability to communicate with your physician. At Isom MD in Las Vegas, Nevada, family medicine physician Naysha Isom, MD, provides membership-based primary care with convenient and secure telemedicine. Call the office or request an appointment online today to explore the benefits of telemedicine at Isom MD.
Available 24/7 with patients own doctor.
What is telemedicine?
Telemedicine is a service that makes it easier for you and your family to access necessary medical care as soon as you need it. It's ideal for individuals and families who lead busy lives and have multiple responsibilities. Telemedicine is also beneficial for people who travel a lot and those who are immunocompromised.
Telemedicine involves medical services and appointments that you can access remotely. This means you don't have to leave your house, and you don't have to postpone a vacation just to address a minor medical need or follow up on treatment at your local doctor's office. 
When you need a telemedicine visit, you can easily schedule one at Isom MD during a time that's convenient for you. As a member, you get direct access to Dr. Isom instead of a new and unfamiliar physician. 
What are the benefits of telemedicine?
Telemedicine offers considerable benefits for you and your family. While you may need to visit in person for some of your appointments like physical examinations, lab tests, or in-office procedures, telemedicine visits are often the more convenient and time-saving option. 
Benefits include:
No waiting room time
No travel time
No transportation costs
24/7 access to medical support
Easy access and scheduling
Care from the comfortable setting of your choice
No risk of compromising your health by going into public
Prompt answers to healthcare questions and concerns
As a member, you can leave a voicemail for Dr. Isom so she can return your call, or use a special app that provides secure messaging and video calls. 
When can I access telemedicine services?
At Isom MD, you have 24/7 access to telemedicine services. If you have an urgent health concern arising in the evening or on the weekend, you can communicate with Dr. Isom right away using your personal technology.
Though telemedicine is convenient, you should forgo telemedicine and go to the emergency room (ER) if you experience a medical emergency like a head injury, major bleeding, or breathing difficulties.
To schedule your next telemedicine visit, call Isom MD or request an appointment online today.