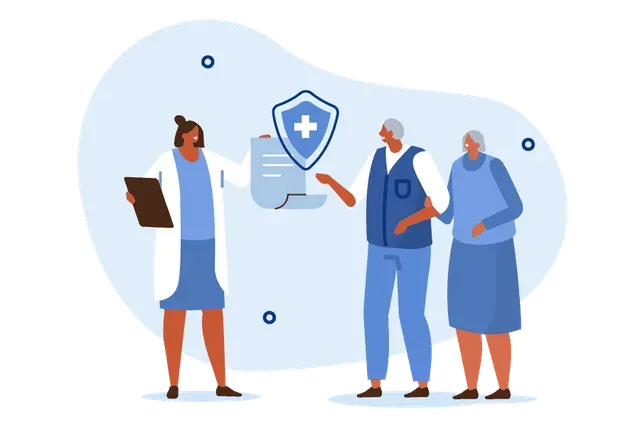 Primary Care services offered in Las Vegas, NV
At every age, you can rely on your primary care provider to address any health questions and concerns you have. Isom MD in Las Vegas, Nevada, offers direct primary care at their membership-based practice that gives you increased access to family medicine physician Naysha Isom, MD. Call the office or request an appointment online today to learn more about the direct primary care model.
Highly personalized care focused on prevention
What is Highly personalized care focused on prevention?
Highly personalized care focused on prevention is a type of medical care that covers the basics of your health and wellness needs. When you choose Dr. Isom as your primary care provider, she provides preventive care and health management. She also personalizes your care based on your values, preferences, medical history, and lifestyle habits.
Isom MD is a membership-based direct primary care practice that you can trust for top-quality health care. Dr. Isom dedicates time and attention to her patients and makes sure you don't feel rushed during your visits. She can also coordinate your care with specialists for any concerns that go beyond the scope of primary care. 
What are the benefits of membership-based direct primary care?
At Isom MD, you have access to numerous benefits that you won't find at most primary care practices. With a much lower panel of patients (500 compared to 2000), Dr. Isom has the time and resources to offer detailed examinations, precise medical testing, and personalized treatments. 
Her care includes:
Unlimited visits
No additional costs for in-office procedures
24/7 private access to her services
After-hours and weekend appointments by request
Minimal wait times
Same- or next-day appointments
Unrushed visits
Easy self-scheduling
Reduced costs for generic medications and imaging
Telemedicine visits
Isom MD is not insurance-based so anyone can join, including those on Medicare. 
Which services does Highly personalized care focused on prevention include?
At Isom MD, you can get all of the primary care services you need, including:
Chronic care
Long-term illnesses require chronic care to manage or reduce their symptoms. This includes regular medical testing, specialized procedures, medication management, and follow-up visits. 
Urgent care and sick visits
Urgent care services and sick visits are available for you and your family on demand at Isom MD. These appointments can happen in the office or from the comfort of your own device (phone, tablet, or computer) with telemedicine. 
Physical examinations
Not only does your membership include annual physical exams to check in on your health, it also includes a comprehensive wellness plan based on your needs, risks, and medical history. 
To learn more about Highly personalized care focused on prevention in a membership-based practice, call Isom MD or request an appointment online today.