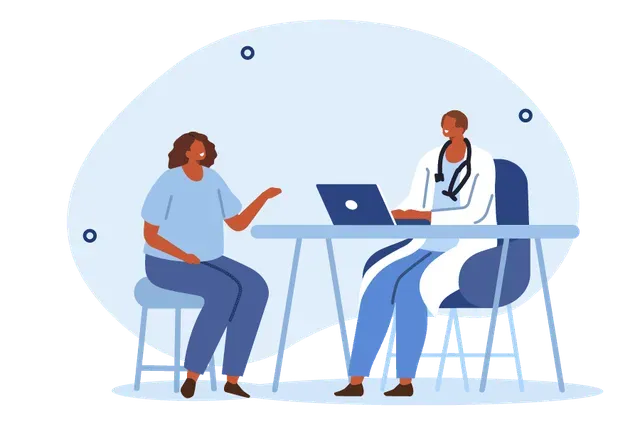 Medical Weight Loss services offered in Las Vegas, NV
A personalized medical weight loss plan, paired with physical activity and nutritional guidance, can help you reach your goal weight and stay there. Family medicine physician Naysha Isom, MD, provides advanced weight loss programs at Isom MD in Las Vegas, Nevada. Call the office or request an appointment online today to schedule a weight loss consultation at Isom MD.
Medical weight loss, with access to nutritionist and trainer
What is Medical weight loss?
While body fat has benefits like protecting your organs and storing nutrients for energy, having too much of it can be detrimental to your health and wellness.
If you're overweight or obese, healthy weight loss via long-term dieting and habit changes can reduce your risk for multiple medical conditions, including:
Type 2 diabetes
Heart disease
Stroke
Heart attack
Hypertension (high blood pressure)
High cholesterol
Arthritis and joint pain
Erectile dysfunction
Several types of cancer
Many people first attempt weight loss by reducing their eating, trying various diet pills or programs, or going to the gym. A personalized medical weight loss program at Isom MD significantly increases your chances of reaching and maintaining your goal weight. 
Why is it hard to lose weight on my own?
Many people have a hard time reaching their weight loss goals on their own. Although you can find plenty of articles and studies about popular weight loss plans online, their common element is that they're designed to serve anyone. Many of them are science-based, but the best approach to successful weight loss is a personalized one. 
At Isom MD, Dr. Isom customizes your care plan just for you and provides close monitoring so she can adjust your program at any time. She considers your personal habits, medical history, and genetic predispositions while designing a one-of-a-kind weight loss plan to meet your needs. 
What does my weight loss plan include?
Your weight loss plan at Isom MD is highly individualized and has many unique benefits to keep you on track to reach your goals. Your physician-supervised program starts with a physical examination, consultation, and advanced tests to evaluate your body composition. Throughout your program, Dr. Isom monitors your progress regularly.
A typical personalized Medical weight loss program at Isom MD includes:
Visceral fat assessment with dual energy X-ray absorptiometry (DEXA)
Monthly Fit3D® body scans
Resting metabolic rate measurements
Nutrition counseling and exercise guidance 
Access to a virtual personal trainer
Access to a certified performance nutritionist
Dr. Isom follows up with you and maintains open communication as part of your membership. She continually assesses your progress and offers encouragement with any additional guidance.
To schedule your Medical weight loss consultation, call Isom MD or request an appointment online today.