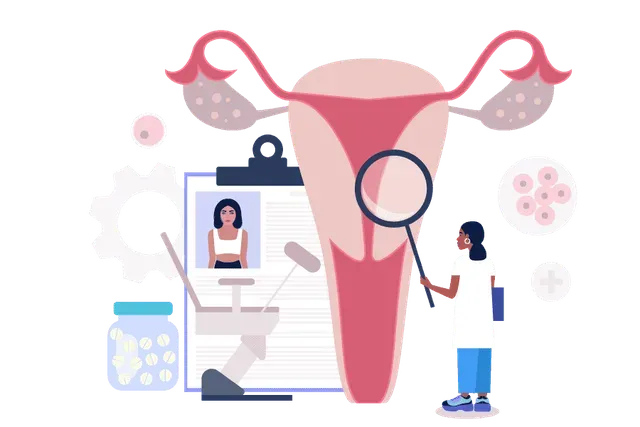 Gynecology services offered in Las Vegas, NV
Gynecology is an area of medical specialty that focuses on your reproductive health. At Isom MD in Las Vegas, Nevada, family medicine physician Naysha Isom, MD, offers comprehensive, membership-only gynecological services to adolescents and adults, using the latest techniques to protect and maintain excellent reproductive health. Call the office or request an appointment online today to learn more gynecology.
Comprehensive and comfortable wellness exams
What is Comprehensive and comfortable wellness exams?
Gynecology is an area of health care that focuses on female reproductive health. Your gynecologist takes care of medical conditions affecting your breasts, ovaries, uterus, vagina, and fallopian tubes.  
Contraception, pregnancy, and other health conditions that affect a woman's reproductive system are also included in gynecology. 
Dr. Isom is a family medicine physician who specializes in caring for people of all ages at Isom MD. With membership-based gynecology services, she can manage all of your gynecology needs through comprehensive care and 24/7 access to telemedicine. 
Adolescents might also need gynecology services for issues like menstruation, birth control, sexual wellness advice, and other areas of their reproductive health.
How often do I need gynecology care?
Annual gynecological exams are a part of maintaining excellent reproductive health. These exams allow Dr. Isom to check for any gynecology issues that might affect your current and future health. She may recommend a mammogram, pelvic exam, and a Pap smear, to check for any health risks.
During your gynecology visit, Dr. Isom can also discuss any issues you may be having and recommend changes that can improve areas of your reproductive health. She may discuss options for birth control or help guide you with family planning.
When you follow up with Dr. Isom on gynecology issues, it helps her to provide prompt treatments and maintain your health and well-being.
How important is it to maintain good reproductive health?
Maintaining good reproductive health is essential for keeping the body in balance. Reproductive hormones are vital to the body and act as catalysts for several functions within the body, including adrenal and thyroid functions.

When it comes to cancer, uterine, ovarian, breast, and cervical cancers, these preventive diseases often have a higher than necessary mortality rate.

Women who expect to be able to conceive and maintain a healthy pregnancy need to be fully aware of their reproductive system and how it affects the rest of their body. During pregnancy, the entire body goes through many changes. Patients can benefit from supportive gynecology care as they navigate these challenges.  
From your first period to prenatal care, it's important to receive the medical care you need to improve your current health and support your future plans.
To learn more about Comprehensive and comfortable wellness exams, call Isom MD or request an appointment online today.