Isom MD prioritizes preventive health, early detection, & personalized care. Membership includes exclusive perks for patients. Digital convenience & affordable B2B employer plans to transform primary care, benefiting individuals & businesses alike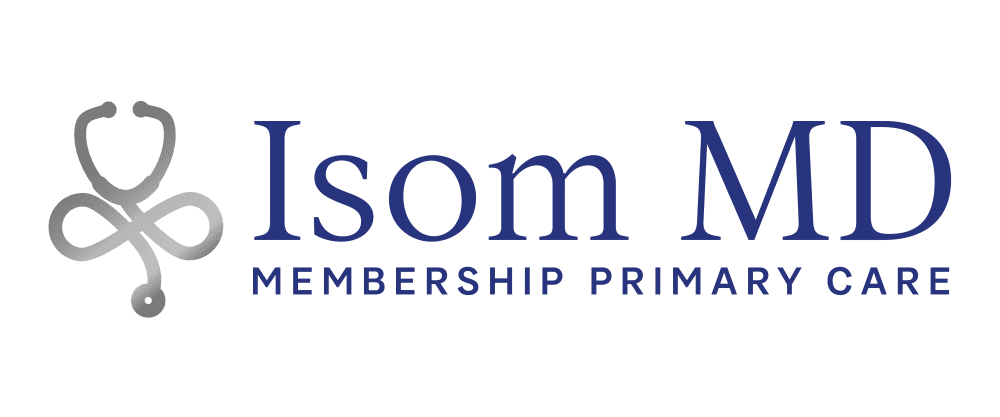 At Isom MD, we are revolutionizing primary care by putting our patients at the center of everything we do. Our membership-based family practice offers a comprehensive and personalized approach to preventive health, with a special focus on cardiovascular disease and cancer. As your trusted family doctor, we go above and beyond to ensure that you have access to the best possible care..
The Importance of Preventive Health
In today's fast-paced world, many people often overlook the importance of preventive health. Regular check-ups with primary care doctors near you can help identify potential health issues early, giving you the best chance of successful treatment. Sadly, many insurance plans do not provide adequate coverage for screening silent cancers, such as ovarian, uterine, and pancreatic cancers
At Isom MD, we believe in the power of early detection. That's why all our members receive an ultrasound of their arteries, and can even opt for a full-body ultrasound to scan for early lesions and abnormalities. By offering these services, we aim to fill the gap left by insurance providers and give our patients the tools they need to take control of their health.
A Thorough and Comprehensive Intake Process
We understand that every patient is unique, and that's why we dedicate up to 3 hours to discussing all your medical concerns during our intake process. Our deep dive into your past medical history includes reviewing old records, performing 8 core labs, an EKG, and a comprehensive physical exam lasting up to 45 minutes, starting from your scalp down to your feet, including a full neurological exam
To help you achieve optimal health, we also offer a FIT 3D Body Scan and initial free consultations with a registered herbalist, nutritionist, and fitness trainer. Based on your intake, we create a personalized plan that addresses your health needs for the year and beyond.
Treating Weight Loss as a Chronic Condition
At Isom MD, we don't charge extra for medical weight loss treatment. We believe that weight management is just as important as any other chronic condition and should be treated accordingly. Our approach to weight loss is both holistic and personalized, ensuring that you have the support and resources you need to achieve your goals.
Specializing in Complex Cases
Our practice is well-known for handling complex cases that other doctors have given up on. Many of our patients have visited top medical facilities and consulted with renowned specialists, only to be left without answers and still feeling unwell. At Isom MD, we take the time to listen to your story, and our thorough approach has resulted in numerous success stories where patients finally find relief and improved quality of life.
Exclusive Member Perks
Our members enjoy a range of benefits, including unlimited visits, 24/7 access through secure messaging, same or next-day appointments for acute concerns, home visits, and expedited response times. We also offer virtual visits for added convenience. Our practice is limited to 500 patients, ensuring that we can provide the highest level of care to everyone.
Digital Convenience
To make your experience as seamless as possible, we use digital platforms for almost all paperwork, and our members can easily schedule their appointments through a special members-only link.
Employer Plans for Quality Healthcare
At Isom MD, we understand that employers want to offer their employees the best possible healthcare. That's why we have designed B2B plans that are both affordable and comprehensive, providing an excellent alternative to traditional insurance plans. Our employer plans can help businesses retain top talent while reducing time off due to illness or injury.
In conclusion, Isom MD is more than just a primary care doctor's office near you – it's a comprehensive and personalized approach to healthcare